I had a bit of free time whilst the kids were out so out came all those zip lock bags.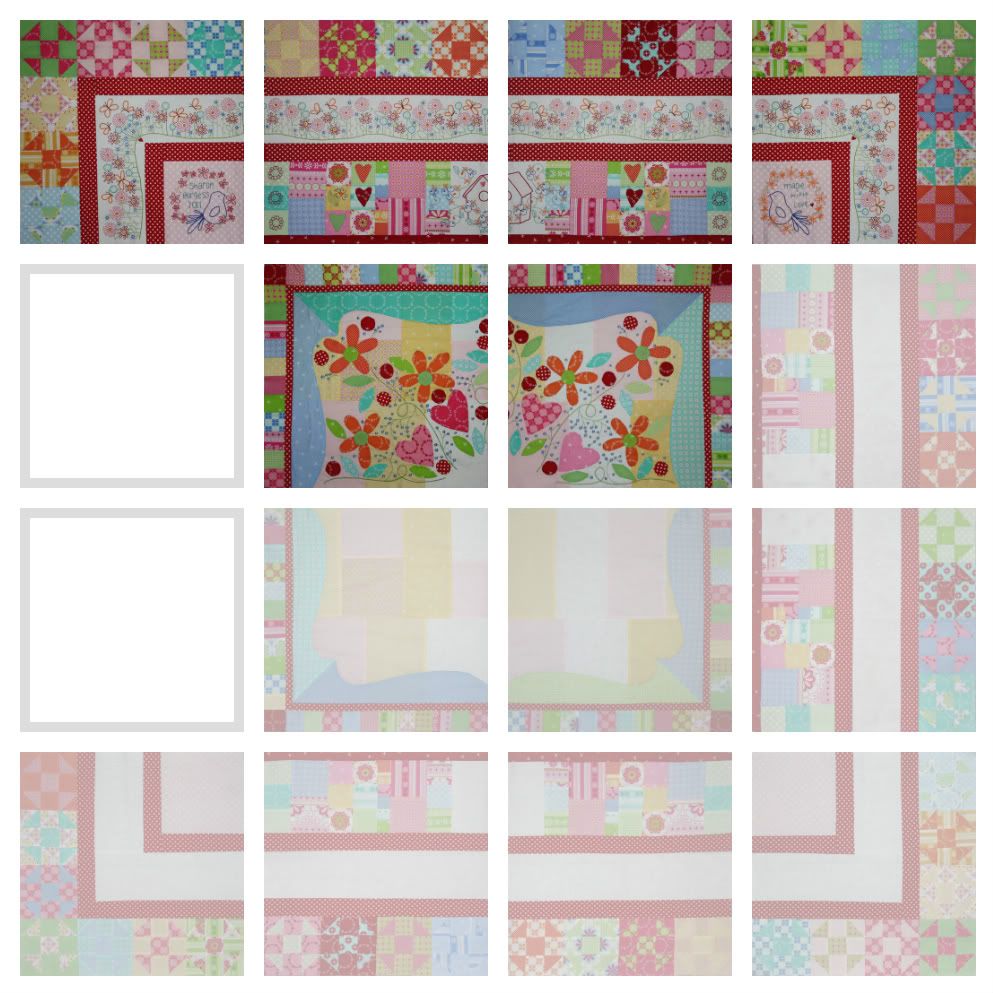 When I have a little more time tomorrow I will post more info on
my blog
What I am pondering now though is what, if anything will we be doing with all this?
Leftover fabric?
It just seems like a LOT of left over fabric from the required Bundle that the pattern called for, for the top.
Whilst I am here and before I head off to bed, I would like to take this opportunity to thank all the lovely ladies who have emailed me with regards to this quilt and my progress. I hope that this post and the collage above will continue to inspire you and those who might be struggling to keep motivated with this project.
It will be a beautiful quilt when finished so all that stitching will be worth it :o)
Happy stitching,
hugs, Sharon